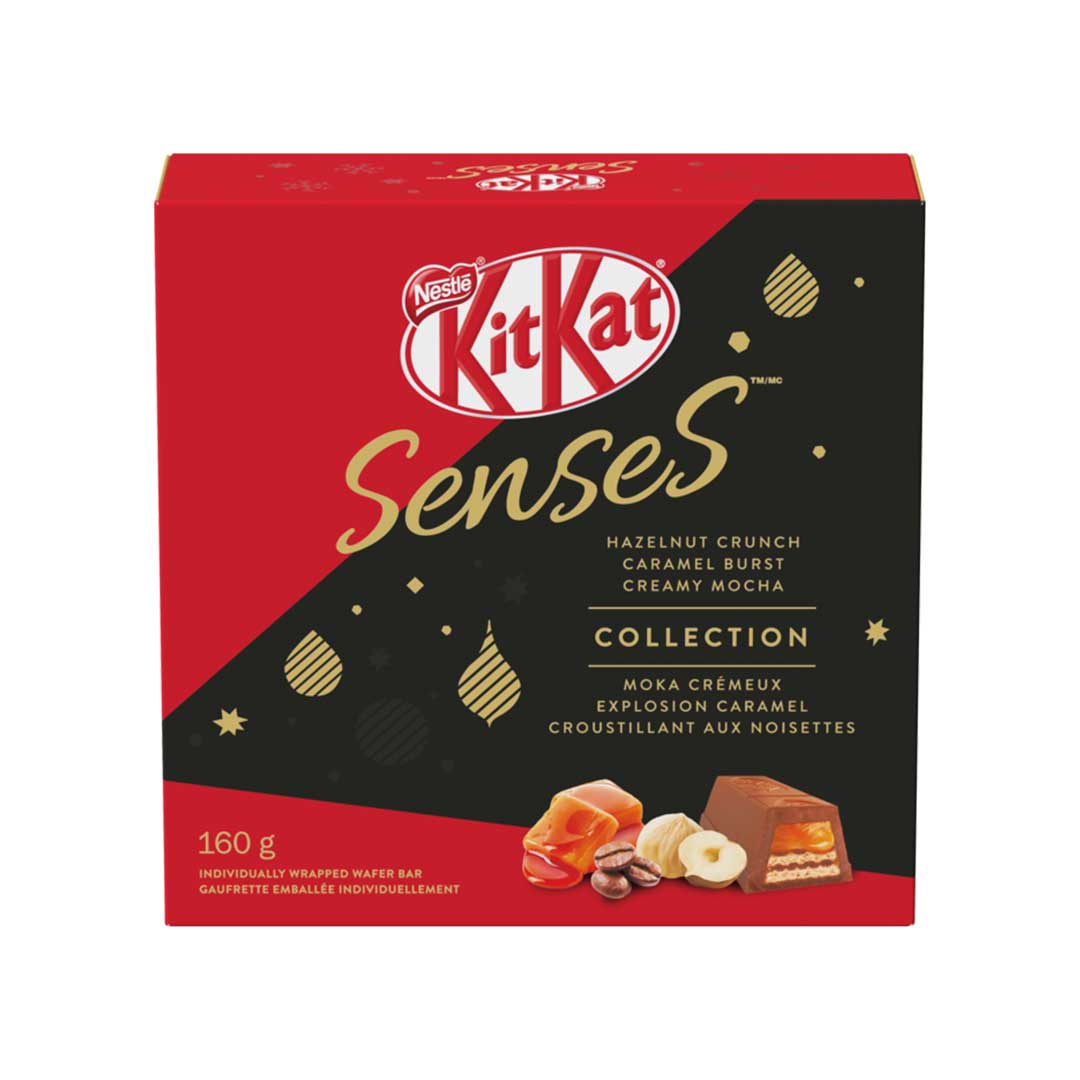 KIT KAT Senses Collection 160g
IN-store only
[message_quantity_left_none]
[message_no_redemptions_left]
Offer Details
Break off a piece of Hazelnut Crunch, Caramel Burst, and Creamy Mocha in the new and indulgent NESTLÉ® KITKAT SENSES™ Collection Holiday Gift Box (160 g).
With three new delectable flavours, KITKAT SENSES™ Collection is ideal for gifting to friends and family this holiday season. Indulgent in individually-wrapped KITKAT® wafer bars, crafted to make your break last this holiday season.
Each treat begins with our famous KITKAT® wafer, topped with either irresistible creamy mocha, crunchy chopped hazelnut pieces, or smooth caramel, and then smothered in a luscious milk-chocolatey layer. Plus, NESTLÉ® KITKAT SENSES™ are made with the highest quality 100% sustainably sourced cocoa, as per the NESTLÉ® COCOA PLAN®.
Decadent and in a beautifully decorated box, this is a premium choice for any gift-giving occasion.
HAVE A BREAK, HAVE A KITKAT®.
Offer available in limited quantities.
Offer Timing
Item must be purchased and receipt must be uploaded between Thursday, October 24, 2019 and Wednesday, January 1, 2020. Video and/or survey must also be completed during this timeframe. Offers available in limited quantities.