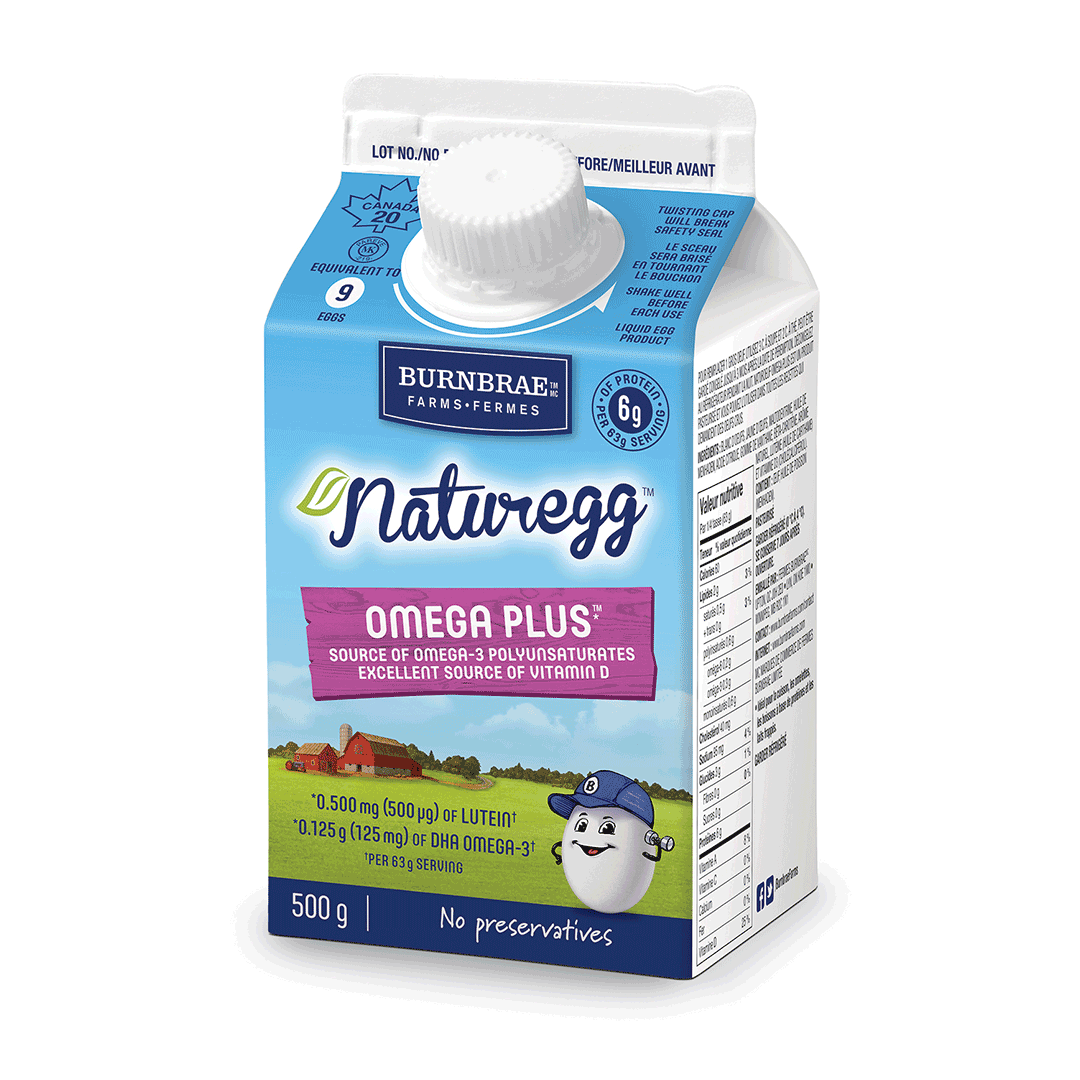 Burnbrae Farms™ Naturegg™ Omega Plus™ Liquid Eggs
Offer Details
Available at: Loblaws, Metro, Sobeys, Walmart, Provigo, Coppa's and Highland Farms.
Naturegg™ Omega 3 or Omega Plus™ is a nutritionally enhanced egg for people looking for natural foods with more essential nutrients.
While all eggs are nutritious, natural and offer a great source of protein, vitamins and minerals, Naturegg Omega 3 eggs also provide an additional source of DHA omega-3 fatty acids.
Omega-3 fats are an important factor for good health throughout life.
Offer available in limited quantities.
Offer Timing
Item must be purchased and receipt must be uploaded between Thursday, January 23, 2020 and Wednesday, January 29, 2020. Video and/or survey must also be completed during this timeframe. Offers available in limited quantities.